Site Manager is the easy to use Content Management System that drives The Internet Solution. After you have selected a basic design and color theme for your website, you can use the Site Manager to add new pages to your website, edit existing pages, upload and insert your images, create flash animations, and manage your eCommerce storefront (if you choose to have one).
The user interface sits on top of your website as you use the Site Manager. This makes it extremely easy to navigate through your website and quickly make changes when necessary.
The Site Manager is extremely user friendly, and yet is sophisticated enough to handle any possible change that you wish to make to your website. You will have 24 hour access to the Site Manger, and even most unskilled computer user can easily log in and update the website in real time.
We provide you with extensive tutorials from within the Site Manager interface, so that you can quickly find your way around the user interface and update your site in the most efficient manner possible. If you ever should have a question or problem, our support staff will always be available to walk you through even the most complicated maneuvers.
Rather than explaining in detail every aspect of the Site Manger, we ask that you simply try it out, to see just how amazing it really is. There are absolutely no obligations, and you will have access to the trial for a full 10 days before you must activate your website. Once activated, you will gain access to the advanced features of the Site Manager, and can continue with the site that you created during the free trial.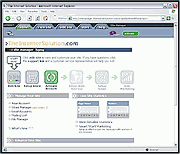 click thumbnail
to view screenshot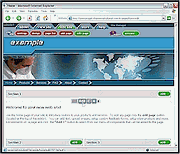 click thumbnail
to view screenshot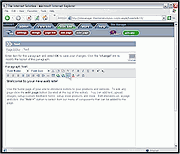 click thumbnail
to view screenshot